Hi guys, today we'll introduce an other new nail polish for you.
ROSALIND blossom nail polish.
First we'll show you some buyers showcase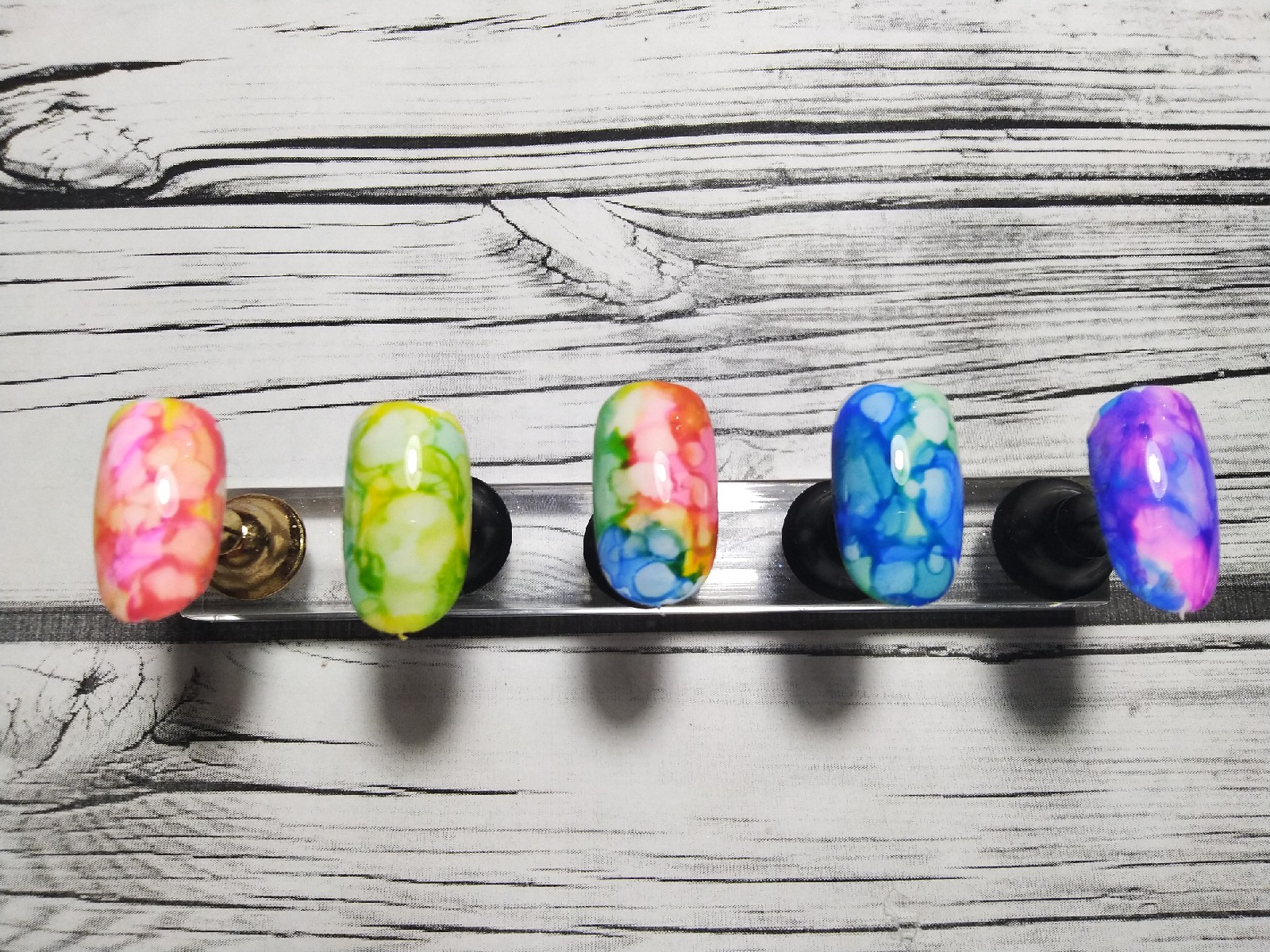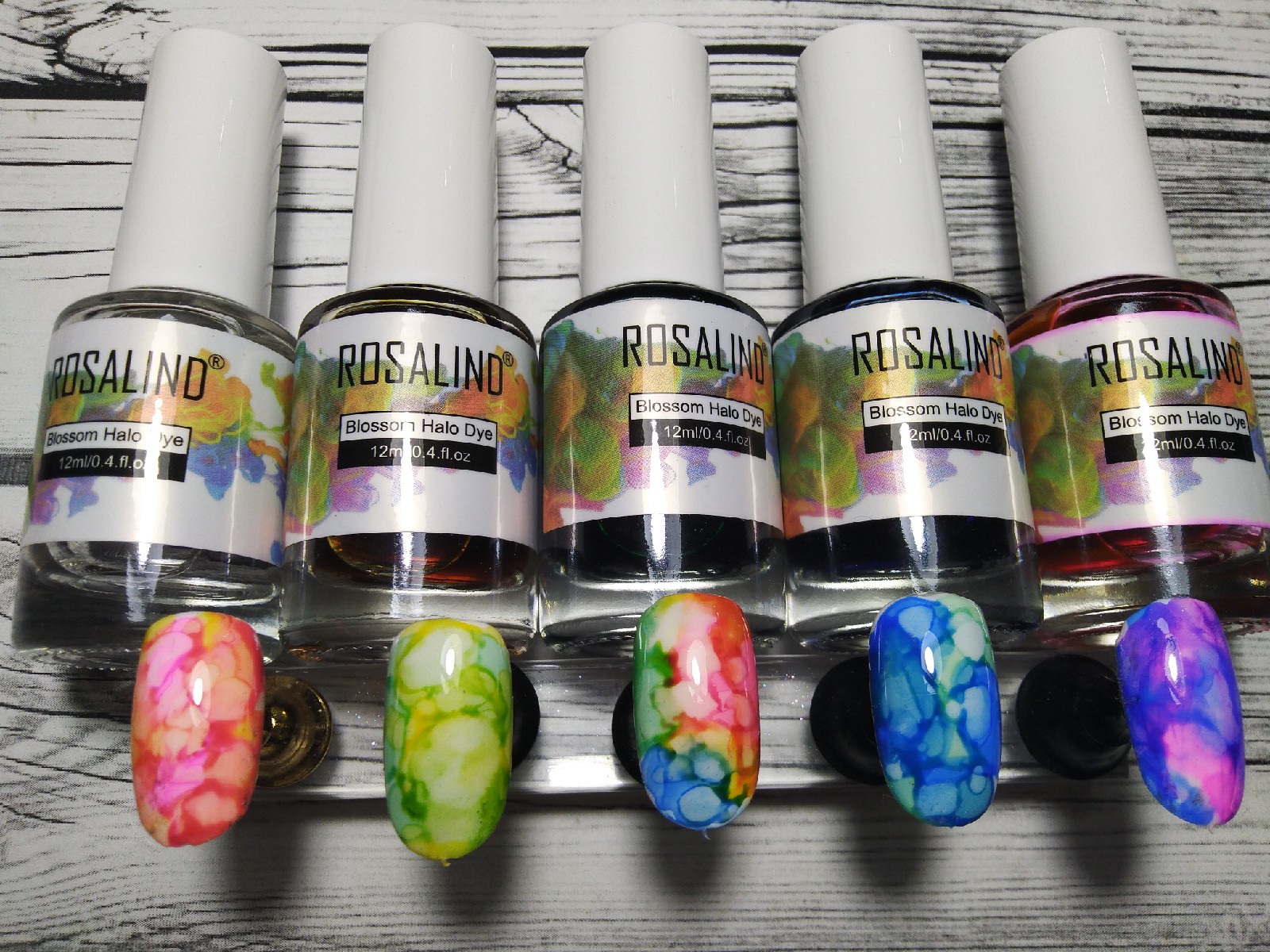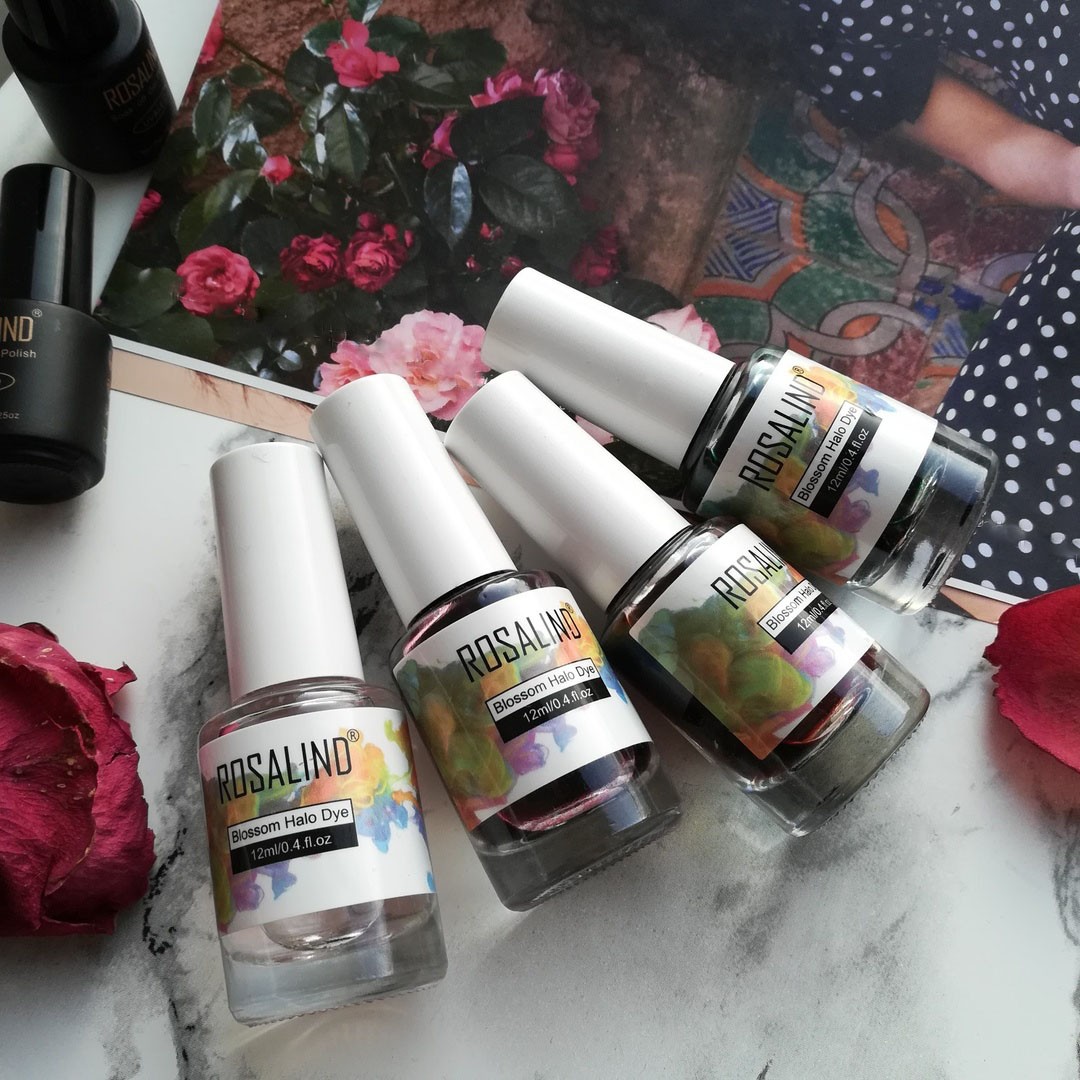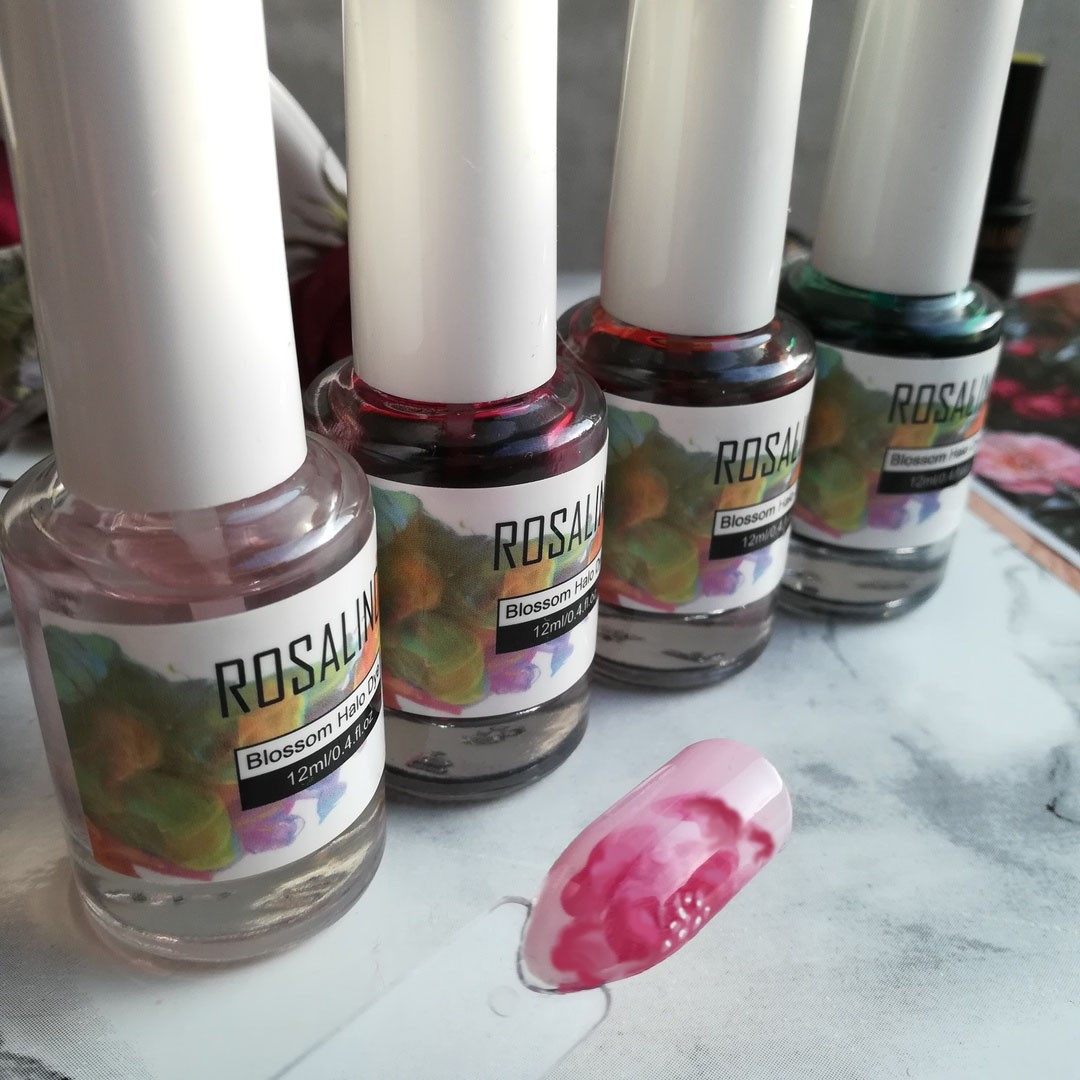 You've fall in love with it now? Have a try.

Nail polish Blossom is a soft pink to lilac holographic nail polish comprising holographic flakes, pink glass flecks and will dry smooth on nails.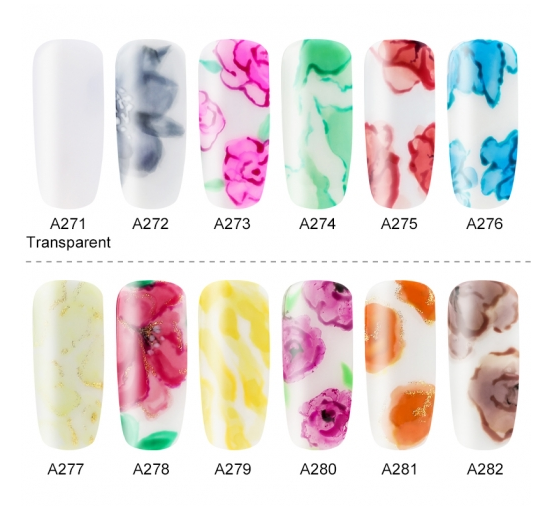 Love of cherry blossoms and also personal growth and reaching for your dreams.
Bofore we've recommend our blossom gel nail and i think many of you are not familiar with it, and now we recomend other more convient polish for you.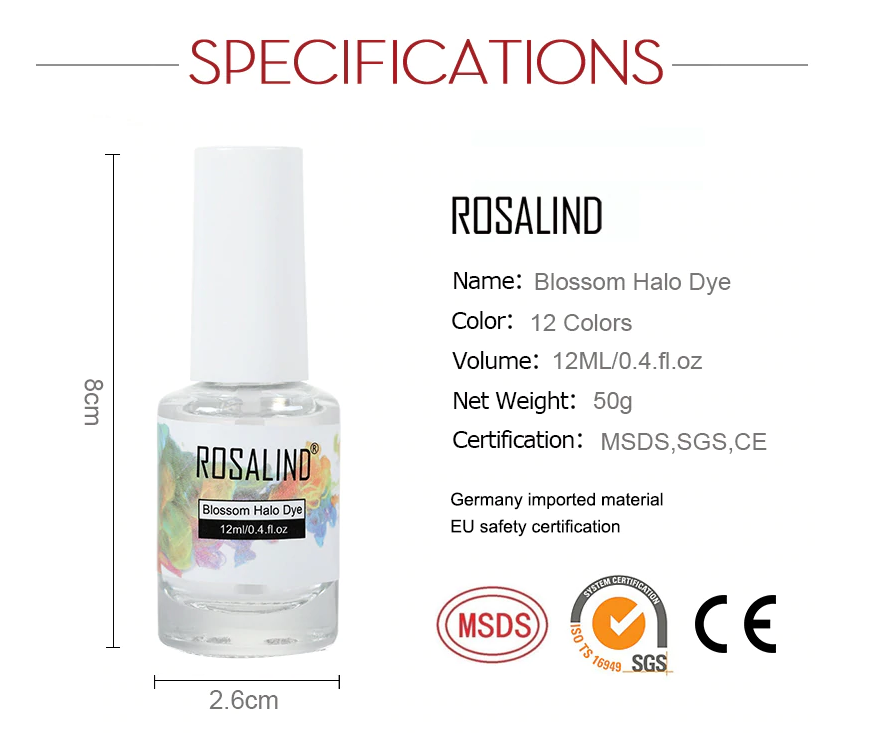 Follow us Step by Step
1. With the base coat already applied to the nails.
2. Apply a white (Or other you like)gel-nail as the base color and cure for 30 seconds under an LED light.
3. Place green, blue directly, try not to place perfect dots in order to avoid a perfectly round shape.
4. Wipe your brush clean and make sure it's slightly dry.
5. Place top coat and place in on the nails, and cure for 30 seconds under an LED light.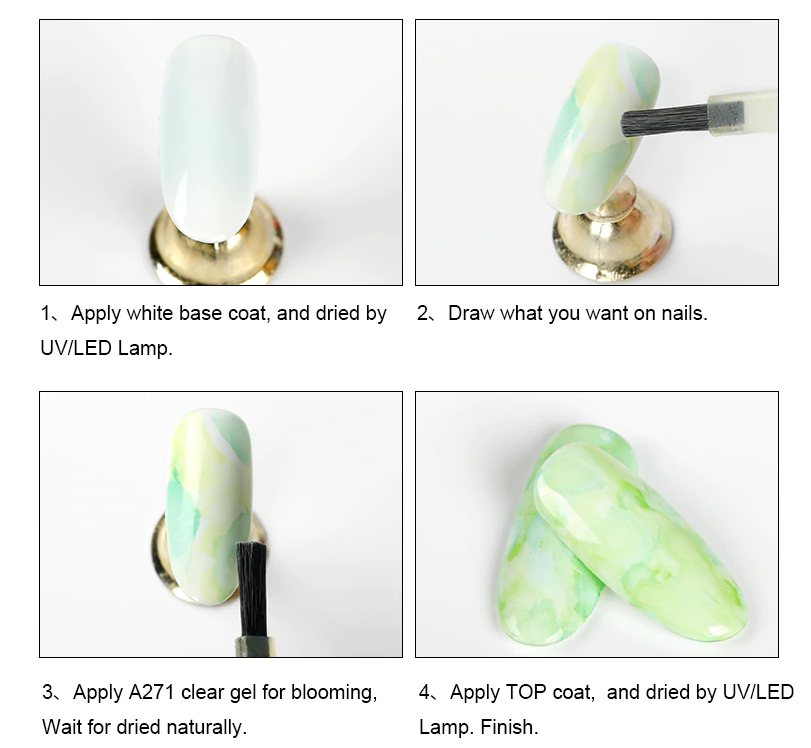 Now let's see the effect we made, you must like it))

Green series and gold series to made this effect.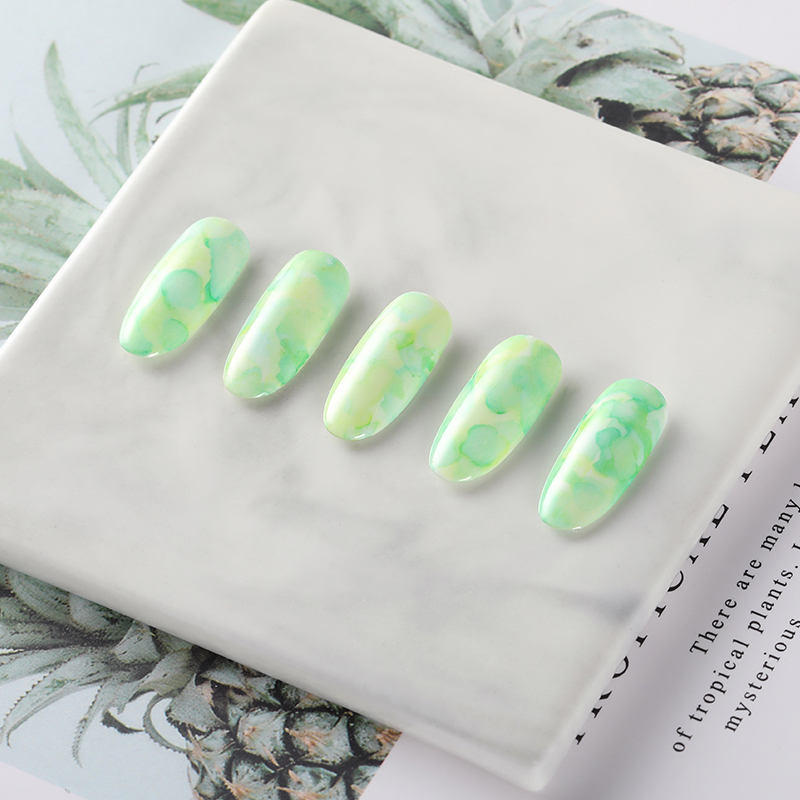 Blue and Green series to make this.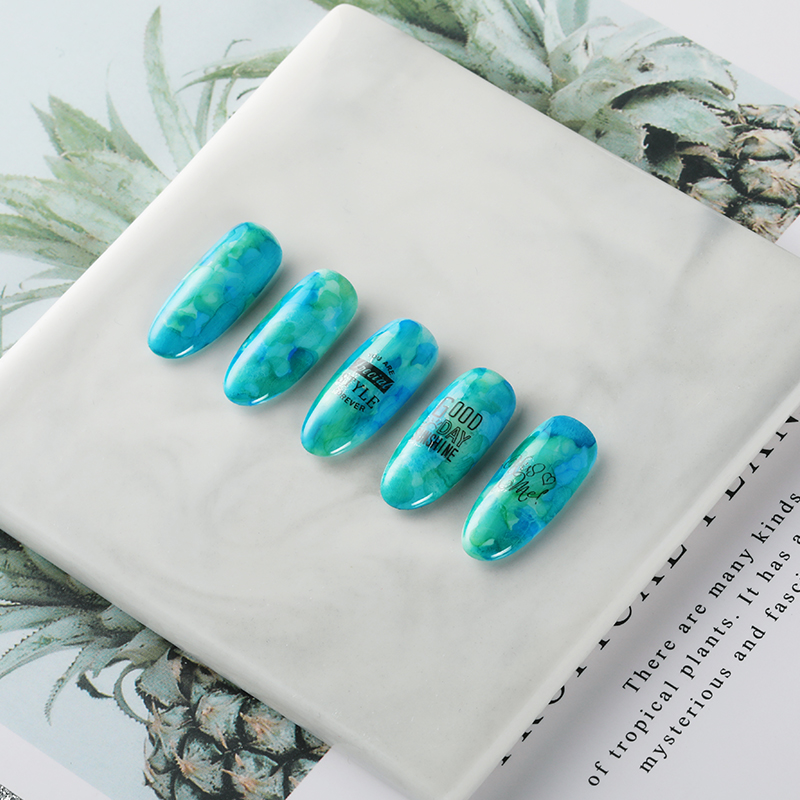 Red series to make this red blossom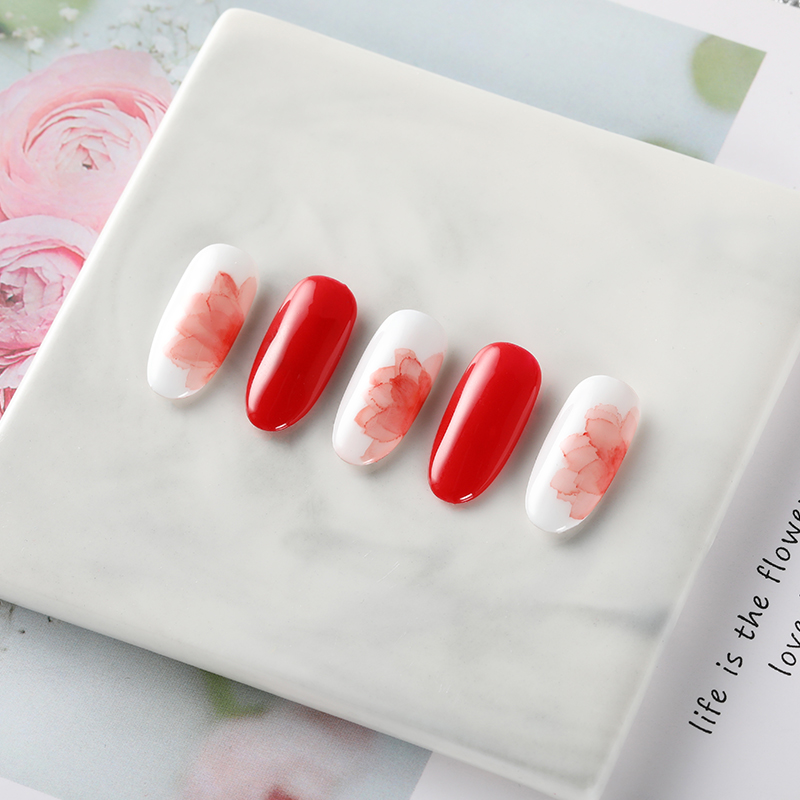 Now let's see some buyers showcase
pic from Marie Manuelle Desclic
Red effect you like?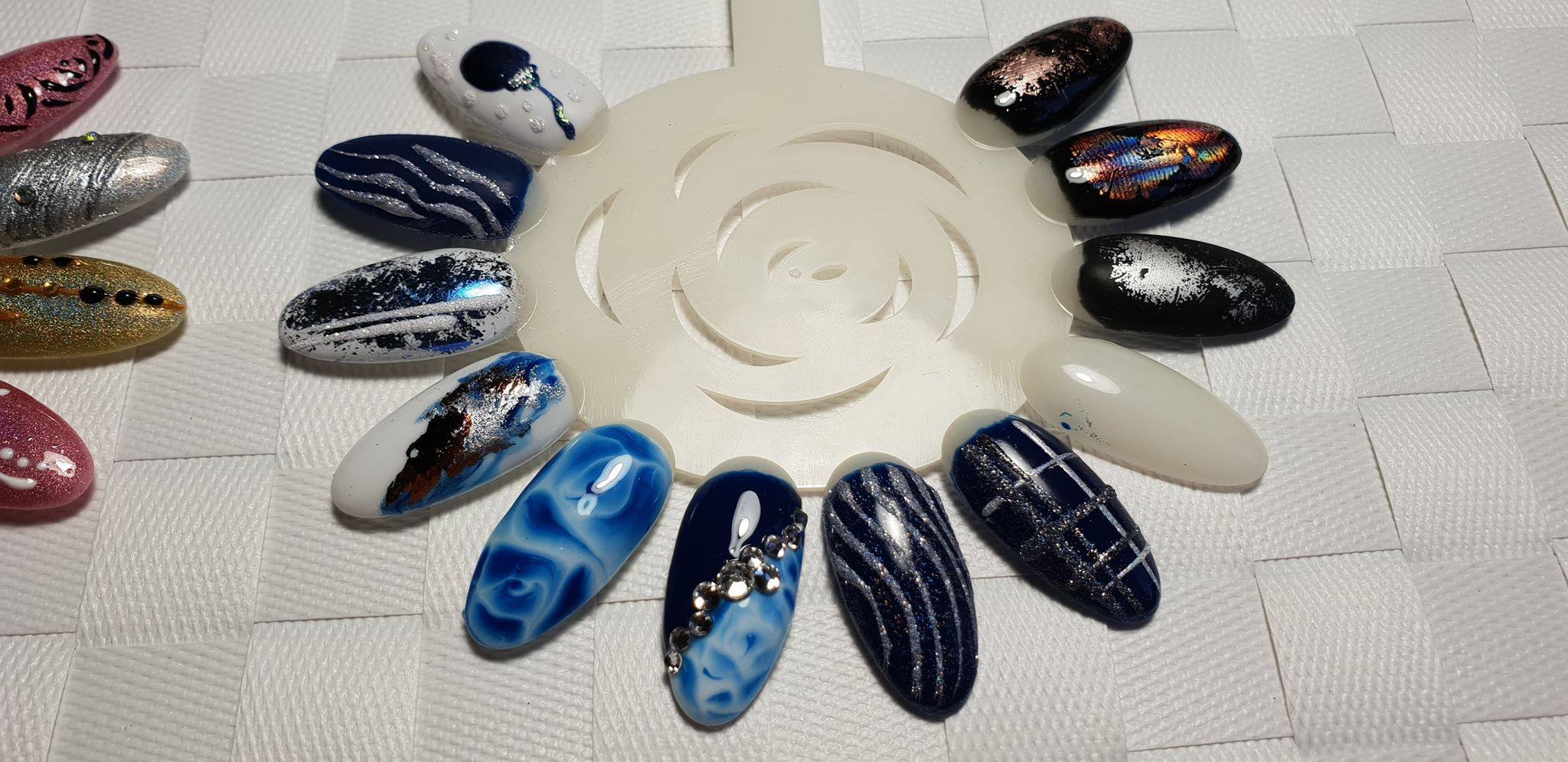 pic from Marie Manuelle Desclic

Do you like it? Caring for your nails and nail polish is very important.
Therefore store your nail polish in a cool, dry place away from direct sunlight.